We Need You With Us—The Fight for Immigrant Health Care Continues!
Universal is a proud partner of the HUSKY 4 Immigrants coalition–which advocates to open HUSKY programs (Medicaid and CHIP) to all, no matter their immigration status.
Universal means everybody, including our immigrant neighbors. After modest progress last year, HUSKY 4 Immigrants is building power to push for more in 2022 – and now it's time to mobilize for a rally on Monday, April 11 from 10am to 12pm at the Capitol in Hartford!
URGENT: RALLY FOR IMMIGRANT FUTURES MONDAY, APRIL 11, 2022 !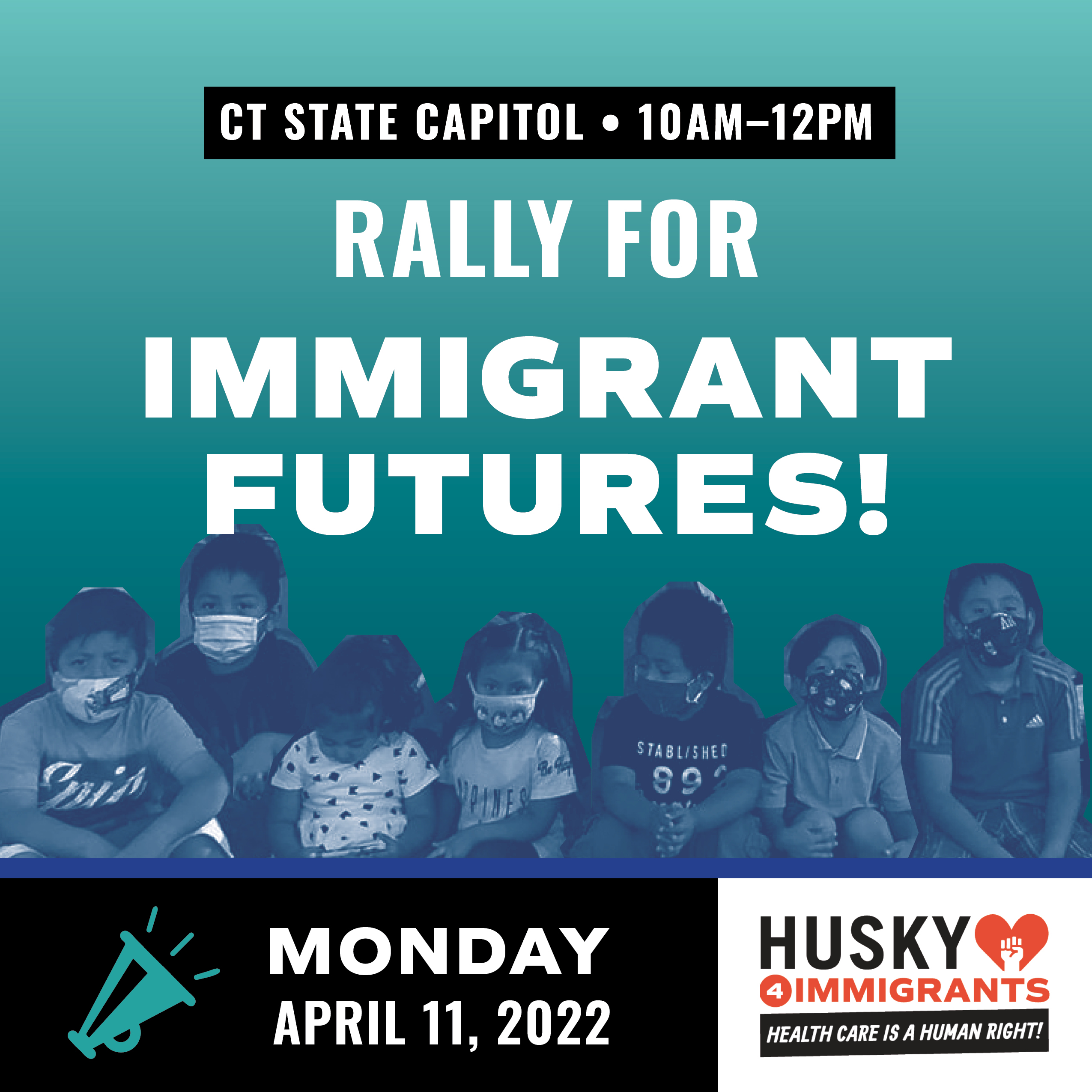 Join us on Monday, April 11, at 10am outside the front of the Capitol in Hartford to kick off the Rally for Immigrant Futures Week of Action! It is important to show legislators that we have not given up on coverage for all undocumented children and ultimately coverage for all immigrants.
You can RSVP that you will attend here.
Our priority: To show up strong at the rally on Monday, April 11 at 10am!
DETAILS:
Location: Outside the Capitol in Hartford, in the front of the building facing the street (the Capitol is at 210 Capitol Avenue, see below for parking)
When: Monday, April 11 at 10am (to Noon)
Parking: You can park in the Legislative Office Building (300 Capitol Ave) Parking Garage. Turn onto Armory Road in front of the Legislative Office Building, continue to the stop sign, and take a right to park in the visitors parking on the first floor.
Restrooms: Available on the first floor of the Legislative Office Building, a short walk from the rally location
Have questions? Want to let us know you'll be there? Email Rose at [email protected]!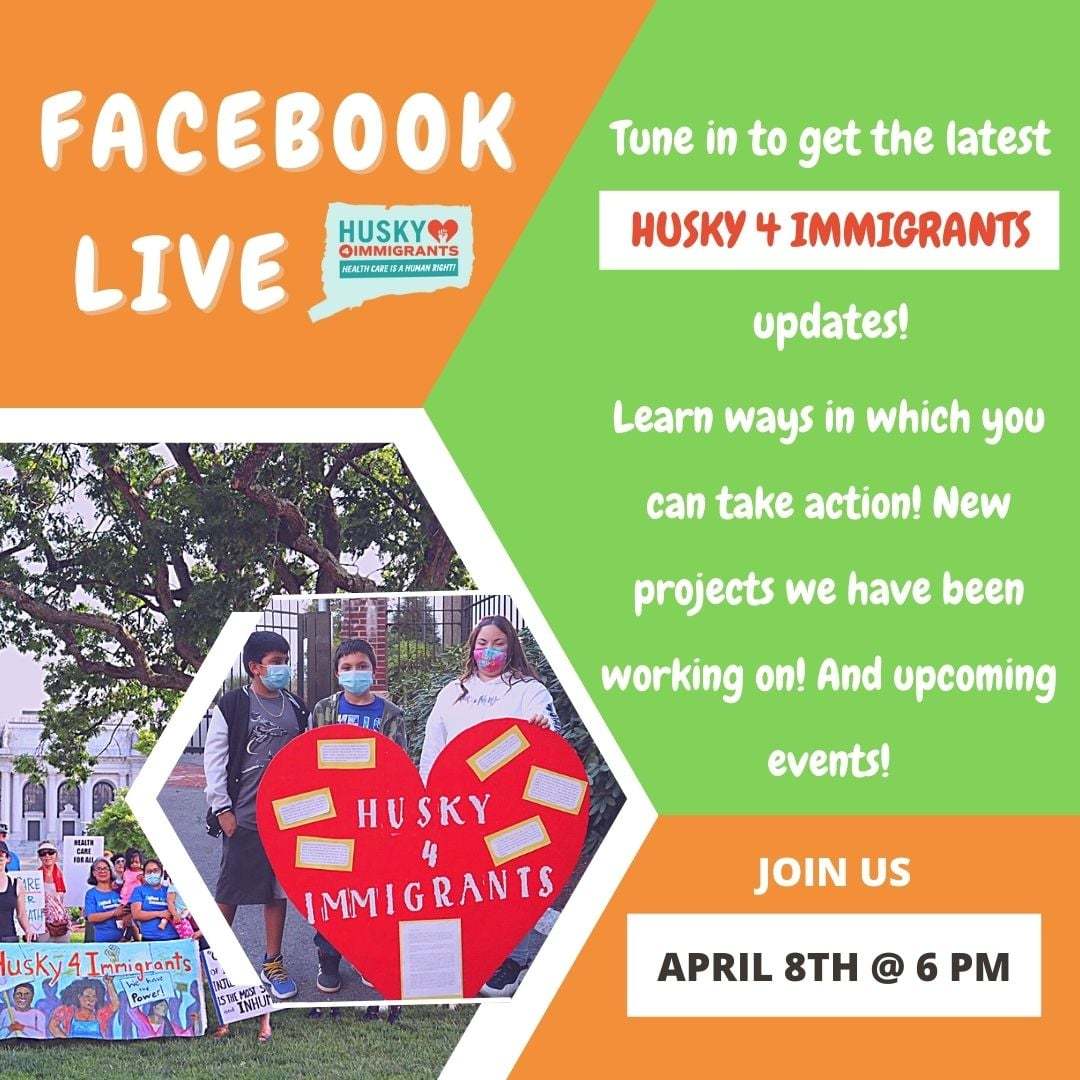 FRIDAY, APRIL 8 @ 6PM! FACEBOOK LIVE WITH HUSKY 4 IMMIGRANTS!
HUSKY 4 Immigrants will be hosting a Facebook Live to share important campaign updates and get you ready for the Week of Action, especially the rally on Monday – join us!
RSVP and watch the event via the Facebook Event page!
---
CAMPAIGN UPDATE: What happened to Senate Bill 284?
Last you heard from us, there was a public hearing on Senate Bill 284, which would expand HUSKY programs to all undocumented children up to age 18 (after passage last year of coverage for kids 0-8).
The public hearing was powerful – it lasted for 12 hours, with over 100 people testifying in support virtually, including immigrants who told their stories in Spanish, facilitated by interpreter volunteers coordinated by the coalition. We also had over 300 pieces of written testimony in support submitted to the Human Services Committee, too! Thank you to everyone who worked for successful public hearing.
Despite overwhelming support at the public hearing, Senate Bill 284 failed to pass out of committee. The committee vote was tied, 10-10, a rare occurrence, but a failure to pass regardless.
Wait, so what now? Now the coalition is fighting to have the concept of Senate Bill 284 – expanding HUSKY coverage to all undocumented children – included in the budget. That's why this Week of Action is so important – to push legislators to cover undocumented immigrant children now.
---
OTHER WAYS TO SUPPORT:

Send a letter to the leadership of the Finance and Appropriations Committee to include HUSKY 4 Immigrant Children in the budget!
Show your support for immigrant health justice this year by using this easy tool to send a letter to decisionmakers about the budget. Despite failure of Senate Bill 284 in the Human Services Committee, the coalition continues to fight for coverage to all undocumented children this year.
We are still in a pandemic and we know how important health and health care is during this crisis. We can't leave anyone behind. Health is a human right!
Send a letter by clicking here!
---
2021 VICTORY! - WHAT PASSED IN THE 2021 LEGISLATIVE SESSION: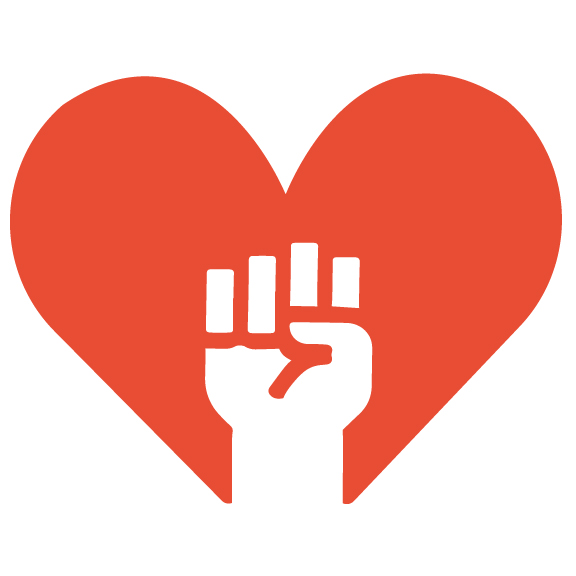 Public Act 21-176 passed in the 2021 legislative session. It expanded eligibility for HUSKY coverage to some children and pregnant people, regardless of immigration status.
Starting April 1, 2022, undocumented pregnant people will have access to prenatal care through HUSKY
Starting January 1, 2023, undocumented immigrant children ages 0 to 8 will have access to HUSKY (Medicaid and CHIP)
Starting April 1, 2023, undocumented pregnant people will have access to one year of postpartum care through HUSKY